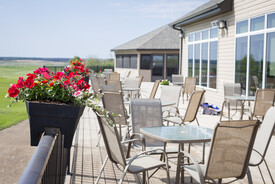 Tin Cup Restaurant
The Tin Cup Restaurant is proud to serve the community it calls home. Located within the St. Paul Golf Course, we are excited to offer a menu that makes sense for all of St. Paul's residents.

With one of St. Paul's only gluten-free menus, we can bring our incredible food and customer service to any location in the area for corporate events, weddings, or other events that bring people together. Contact us today to learn more about how we serve the community and visit us to see why our customers keep coming back. 
Please Contact Michelle @ 780-645-5022 for more information!